Alcohol Antiseptic 80% Topical Non-Sterile Handrub Solution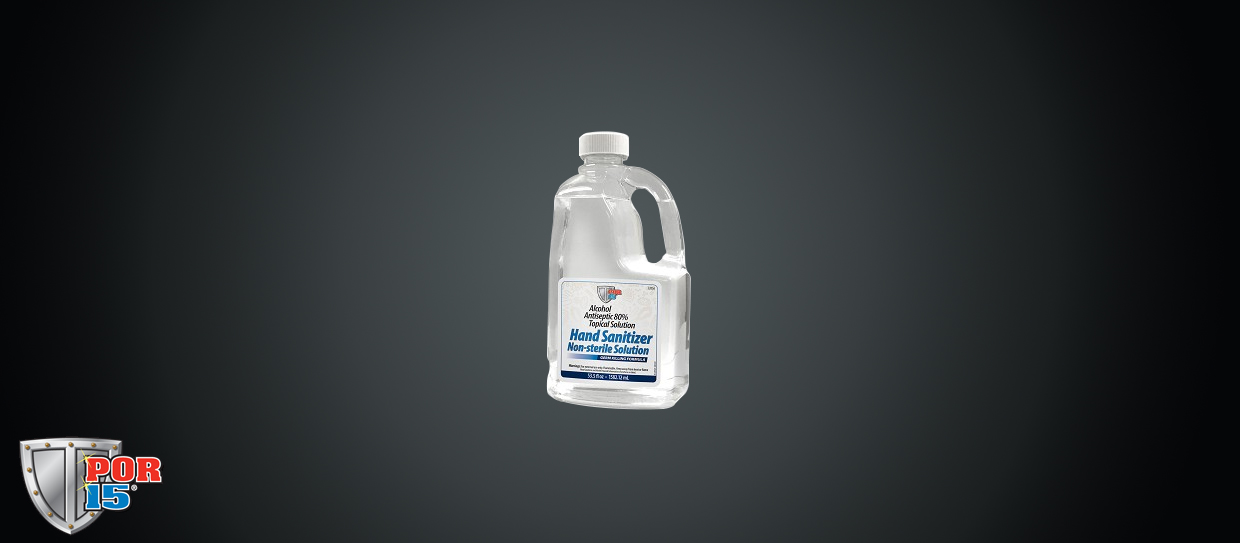 View Products
Alcohol Antiseptic 80% Topical Non-Sterile Handrub Solution
According to the CDC, one of the most effective ways to reduce the transmission of disease-causing germs is to wash your hands frequently. Ideally, you will use warm water and soap to wash your hands vigorously for at least 20 seconds before eating, after touching public surfaces and in other critical situations. Unfortunately, washing your hands thoroughly as recommended is not always possible. After all, you may not always have the convenience of a sink with soap and running water nearby. The CDC states that one of the most effective alternatives to washing your hands is to use an alcohol-based hand sanitizer gel or rub. Unfortunately, hand sanitizer is in extremely high demand right now because of the COVID-19 pandemic. However, the pandemic makes your need for hand sanitizer more critical than ever. Finding the hand sanitizer that you are searching for to use in the home or at work is understandably stressful, and our team at Restomotive is thrilled to meet your critical need by offering POR-15 hand sanitizer through convenient online ordering.
CDC-Approved, Topical Antiseptic Solution
POR-15 hand sanitizer is an 80-percent alcohol antiseptic solution that will kill up to 99.99 percent of bacteria and other germs on contact. This hand rub is designed for topical use as a direct alternative to washing your hands with soap and water. It meets the CDC's guidelines for alcohol concentration. When you apply POR-15 hand sanitizer to your hands and spread the gel across all surfaces, you will not need to use water, towels or other items. Therefore, any risk of cross-contamination is removed from the equation. At Restomotive, we sell POR-15 hand sanitizer via online orders in large bottles. You can safely and effectively refill all of your empty bottles with this solution for convenient access as needed. Many people keep hand pumps or other small bottles in public areas of their business space, on their desk at work, in a purse or briefcase, in a car, in a backpack or in any other areas where cleanliness may be a top priority.
Proudly Serving Our Clients for Decades
At Restomotive, we have been meeting Denver's drivers' needs for auto restoration and body supplies since 1973. In 1999, we began providing our products to clients across the country through online sales, and we have progressively introduced new products to our offerings as the need arises. Because of the COVID-19 pandemic and because of how challenging it has been for our clients to find hand sanitizer, we are proud to provide POR-15 hand sanitizer to our clients through online orders. We want you to have all of the resources that you need to stay as healthy as possible throughout the pandemic and beyond.
Trust Restomotive to Get Hand Sanitizer in Your Hands
Buying the hand sanitizer that you need in local stores is seemingly impractical at this time. The high demand has also made it difficult to find online sources that have hand sanitizer in stock and ready to ship to you. While availability is understandably a primary source of stress for many of our customers who have been hunting for hand sanitizer, we proudly provide you with a convenient way to meet this critical need. We have a large supply of POR-15 hand sanitizer in stock, and we are ready to ship a large bottle to your home or place of business upon request. You simply need to reach out to our Restomotive sales team today to place your order for POR-15 hand sanitizer and to get all of your questions answered. This is also a great time for you to inquire about promotions and sales on this and other products that we offer.
Order POR-15 Hand Sanitizer
When your family or your employees have access to high-quality hand sanitizer, you can maintain a cleaner environment and do your part to safeguard yourself and others around you. At Restomotive, we know how stressful it may have been locating hand sanitizer up until now, and we are pleased be the trusted source that you can count on to put the quality hand sanitizer that you urgently need in your hands. Demand for POR-15 hand sanitizer is high, so we encourage you to contact us today to lock in your order.