Automotive Polishing and Sander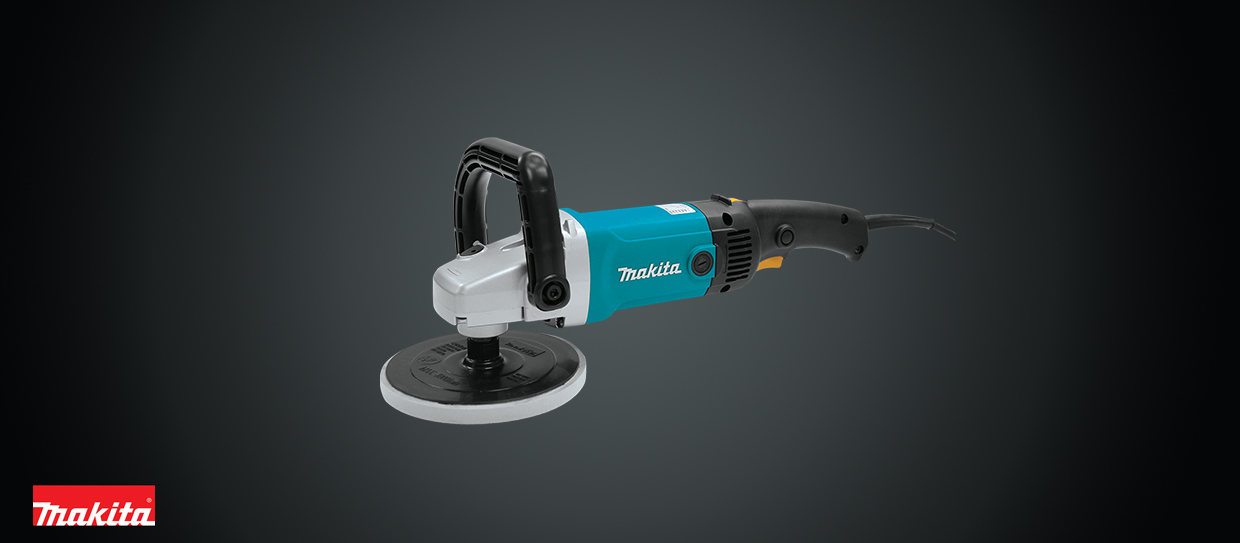 View Products
Makita 9227C 7" Electric Polisher/Sander Basics
Restoration projects are easier and more enjoyable when you have the right tools and equipment for the job. When you're spending your hard-earned money to purchase automotive tools and equipment, makes sense to shop around for the best price. When you shop at Restomotive, you'll find the highest quality products and tools for automotive restoration, including the Makita 9227c electric polisher/sander.
The Makita 9227c is by far one of our most popular sanders. It's perfect for both sanding and polishing. It offers an ergonomic design that gives you a firm, comfortable grip, along with a powerful 10 AMP variable speed motor to accommodate your tasks with just the right speed and pressure.
Serving the United States with Makita 9227C 7" Electric Polisher/Sander Online Sales and Specials
The features on this Makita model give you everything you need to quickly and easily complete sanding and polishing tasks.
A Lock-on button allows you run the polisher-sander without having to continuously hold down the power button. It also features a soft start mechanism to prevent skipping on start-up. Other great features include:
Maximum 3,200 RPM 10 AMP motor with variable speed control dial (600 to 3,200 RPM)
Ergonomic design, with built-in loop handle for more comfortable work sessions
Perfect polishing for clearcoat finishes
Brushes are easily accessed on the outside for easier servicing
Conveniently placed two-finger on/off switch
Easily converts to a sander
Why Buy from Restomotive
Restomotive has been around for a long time now, and we know what our customers want. You want quality equipment that's safe and easy to use, and that gives you the professional results you're looking for. Quality tools and supplies may cost more up front, but they're more cost-effective in the long run. Restomotive's specials and deals allow us to drop our already low prices even further so that you can save on top-notch equipment.
When you buy from Restomotive, you can tap into our years of automotive experience and expertise, and discover outstanding products and supplies. We're also well-known for outstanding customer service. We can help you select the perfect polisher-sander that's right for your project. Our team works with private buyers and businesses alike to offer our products at the lowest possible prices. When you purchase in bulk, you can save even more. That's why businesses love shopping from us.
Learn More Today
Restoration projects can be a lot of fun when you have the right equipment. Our online sales are designed to net you the right equipment for a great low price. Businesses and private project operators alike turn to us time after time because they know we'll treat them right. You want excellent automotive tools, equipment and supplies at excellent prices, and that's what Restomotive does best! Give us a call today if you have any questions about this product or about future sales we might have on tap for later this year. You'll always find a great deal when you shop with us. Contact us today to learn more or to let us know how we can help you get what you need.