Car Truck SUV Sanders for Sale in Denver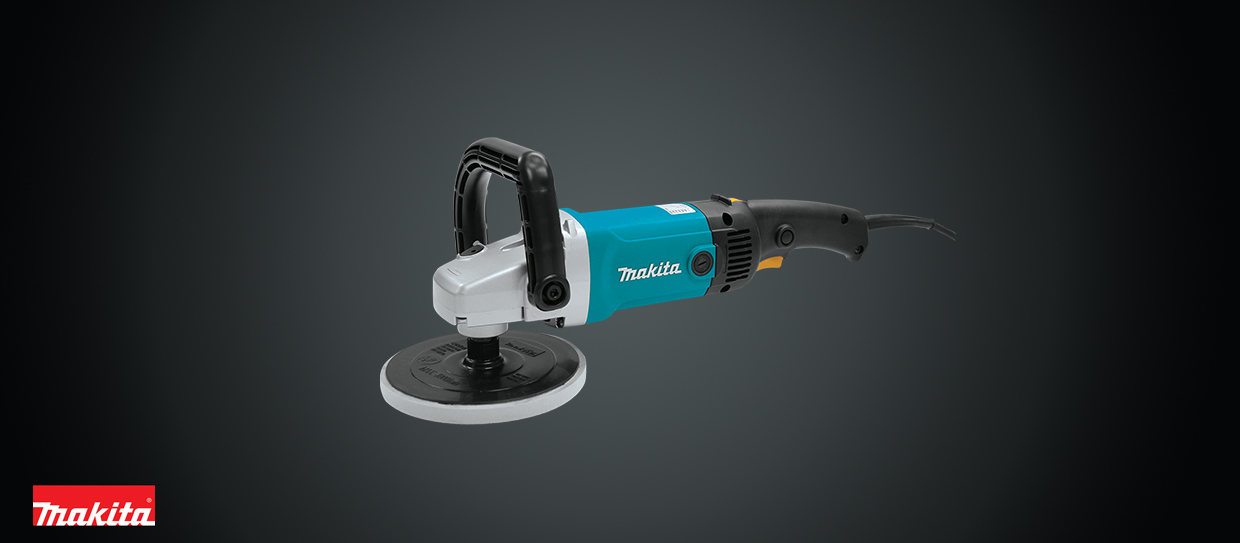 View Products
Sanders at Restomotive
Restomotive is a proud seller of car, truck and SUV sanders for sale in Denver. Our sanders give you a tremendous amount of variety for your tough jobs. If you have a restoration project in mind for your car, truck, or SUV, our sanders are the ideal solution. One of the most popular models we have in stock will give you an example of just what these products can do for your restoration projects.
The Makita 9227C 7 in. Electronic Polisher/Sander is by far one of our most popular car truck SUV sanders for sale in Denver. It features a host of features that helps you tackle those tough restoration chores with ease. And best of all, it's for sale in Denver Colorado at a reduced price when you shop with Restomotive.
Serving the United States Online with Sander Sales and Specials
Car, truck and SUV sanders are not all built alike. Some are awkward to hold; others simply don't have enough power to do the job well, and others may be lacking in quality or features. You'll find none of these downsides when you opt for the Makita 9227C. This quality sander was built to last, and is comfortable to hold and use. Customers achieve great success using this product, which accounts for it's huge popularity among our many car truck SUV sanders. It's not the only sander we carry, but it's definitely one of our best, with features that are sure to make you a happy, satisfied customer.
Features of the Makita 9227C 7-in. Electronic Polisher/Sander
The Makita 9227C comes with a loop handle that allows your hands to rest in a more comfortable, natural position. It feels more balanced and is easier to operate than other brands, allowing for better user control. The result is a smoother, more professional finish you'll love. Its ergonomic design also reduces hand fatigue, allowing for longer, more pleasant sanding sessions.
Its 10 AMP motor produces 3200 RPMs for maximum power. A lock-on button allows for continuous operation without having to hold down the button; just lock it and focus on sanding and polishing! A quick press of the button releases it.
Why Buy from Restomotive
We continue to be one of the biggest online sellers of quality products like this. When you need a polisher or sander for your car, truck, or SUV, you can count on us to have what you need in stock. Our knowledgeable team is happy to talk shop! When you have a question or issue with your restoration project, you can always give us a call. Our experts are happy to help you select the perfect product or tool for your project.
Because we're experienced users of the tools and products we sell, we're able to guide our customers to selections that make sense for them. There's no one-size-fits-all product when it comes to automotive restoration. Our sales team really knows its stuff, and we're happy to help guide you to the products and tools that will best suit your needs. Best of all, you'll never pay too much when you shop with us!
Learn More Today
If you're still not sure which sander, polisher, product or tool you need, just write or call us today. We carry thousands of products, and our team is always happy to assist you. New products are added nearly every day, so we're sure to have the perfect restoration product or tool for your needs. Enjoy browsing the incredible selection of automotive restoration products on our website, and be sure to check back often -- there's always something new to discover!