Dent Fix Automotive Products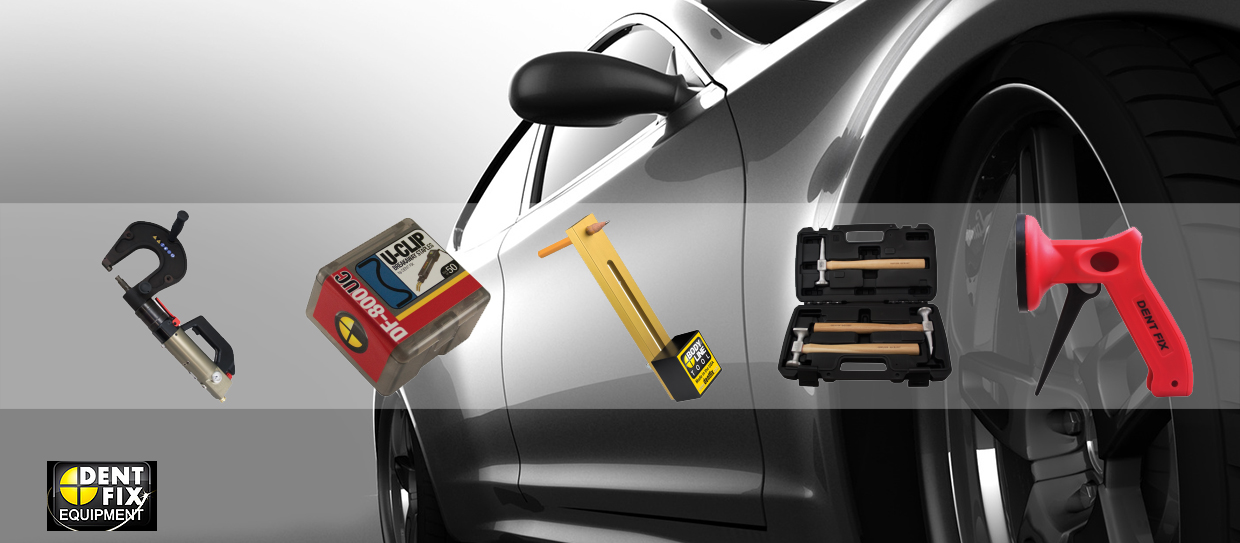 View Products
Dent Fix Products at Restomotive
The world can be a dangerous place for cars, trucks, and SUVs, so it's no surprise that Dent Fix products for sale on our website are one of the top automotive products we sell here at Restomotive. The array of Dent Fix products we carry continues to be a perpetual source of relief for those who shop for automobile restoration products at Restomotive online. These high-quality products ensure that a ding or dent doesn't have to be a permanent eyesore. If your brand new Chevy truck gets dented in a parking lot, you've got a quick solution here in our automotive products section.
Serving the United States with Dent Fix Online Sales and Specials
When you shop Dent Fix products for sale at Restomotive, you get a fantastic deal on thousands of different products. In addition to great dent solution products, we also sell automotive paint, sanders, polishers, spray guns and more, so you can spiff up your automobile to its former glory. Customers who shop Restomotive online have all of their favorite automotive products all in one place, making it easy to shop from Denver or anywhere in the United States, and get great deals at the same time. Savings on dent products will definitely be something you can count on when you shop with us. Our huge selection of dent products will give you a real choice when you're restoring your vehicle to peak condition. Best of all, we organize our savings front and center so that you don't have to put in a lot of effort to search for the best deals. We've got great everyday low prices, plus you'll find loads of promo codes available on the web which will let you save even more on our dent solution products, tools and supplies.
Why Buy from Restomotive
In addition to dent products, the folks here at Restomotive are knowledgeable about all types of automotive restoration tools and supplies. However, if it's dent fixes you're looking for, our team of experts is ready to spring into action with answers to any questions you might have. Great service is something you can always expect when you shop with us, along with a huge selection of automotive products. Some of our favorite dent products include 3M™ Dent Finishing Glaze for DMS, Uni-Vac Suction Dent Pulling Tool, and Dent Out Pro Glue. Each of these products attacks a different component of a dent problem so you can quickly and easily remove it and have your car, truck, or SUV looking great again.
Great customer service is another thing you can depend on when you shop with us. We really listen to our customers, so we can help find the best possible solution for them. We welcome your questions and appreciate your feedback about our dent products because we want to make sure we carry the best quality products that you most want and need.
Be sure to check back with us often, as we frequently post new promotions on our website! These savings can really add up over time. If keeping your car in tip top shape is important to you, then we think you're going to enjoy shopping online at Restomotive!
Learn More Today
Restomotive serves Denver and the United States with a wide variety of restoration products for your automobile. We'd love to be your automotive products vendor! Whatever questions you may have, our team is here, ready to help. You can reach us via email, web form, or by phone whenever you have questions or comments. Hearing from our customers inspires us to create a shopping experience that meets and exceeds your expectations. Be sure to reach out if you need us!