Marine Boat Polishers and Sanders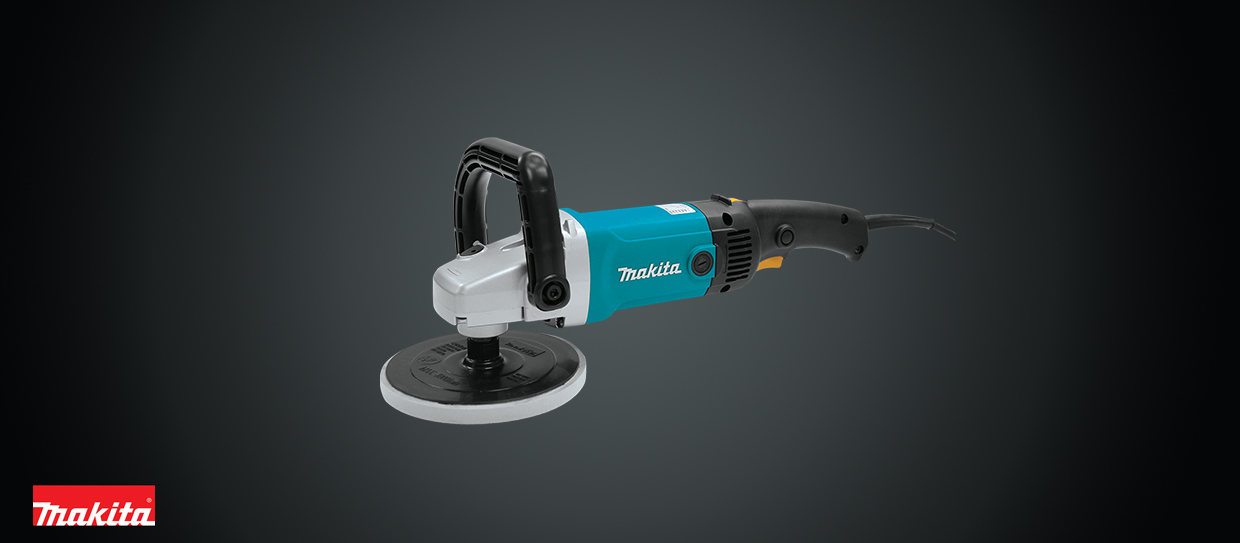 View Products
Makita 9227C 7 in. Electric Polisher/Sander at Restomotive
When it's time to sand or polish your boat, you want tools and products you can trust to get the job done right. When you shop Restomotive online, you'll find marine boat polishing and sanding products and equipment that make working on your boat easier and more pleasant. The Makita 9227C boat sander will both sand and polish your boat, leaving a gorgeous finish that's smooth and beautiful.
Restomotive carries a variety of polisher/sanders, but one of our favorites is the Makita 9227C 7-inch electric polisher/sander. It's easy to use, is reliable and powerful, and will leave you with a surface that's smooth and beautiful.
Serving the United States with Makita 9227C 7 in. Electronic Polisher/Sander with Online Sales and Specials
Marine boats need a little TLC from time to time. When you're doing restoration work on watercraft, be sure to shop Restomotive online first! We carry the latest equipment, tools and products, of the highest quality, so you can achieve the results you want.
The Makita 9227c 7-inch Electric polisher/sander is one of our most popular products for a few very good reasons. This high-quality power tool makes it easy to achieve a high-quality sanded and polished surface on just about any watercraft. You'll especially appreciate the following Makita 9227c features:
A comfortable, ergonomic design that's easy to hold, use and operate
Powerful 3,200 RPM 10 AMP motor
Variable speed for optimum control (600 to 3,200 RPM)
Soft start prevents sudden jerking
Ideal for clearcoat finishes; easily converts to sander
Easy to service thanks to an external brush setup
Heavy-duty 3-prong plug prevents static electricity build-up
Why Buy from Restomotive
Restomotive's huge online inventory means you can easily find the automotive parts, tools and supplies you need, and at fantastic prices, too. We're an established company that truly cares about our customers. We pride ourselves on having a diverse inventory, and we stock only the products that we would use for our own personal projects. Our team is experienced and knowledgeable, and we're always available to help customers find the exact product or tool they need. If you need something that's not in stock, we will try to find it for you.
Learn More Today
Thanks for taking the time to explore our website. Feel free to reach out to our team with any questions or comments – we appreciate customer feedback! If you can't find a product you need, let us know. We'll be glad to see if we can find it for you. Contact us by phone or email; we'll respond promptly.