SM Arnold Spun Gold Wash Mitt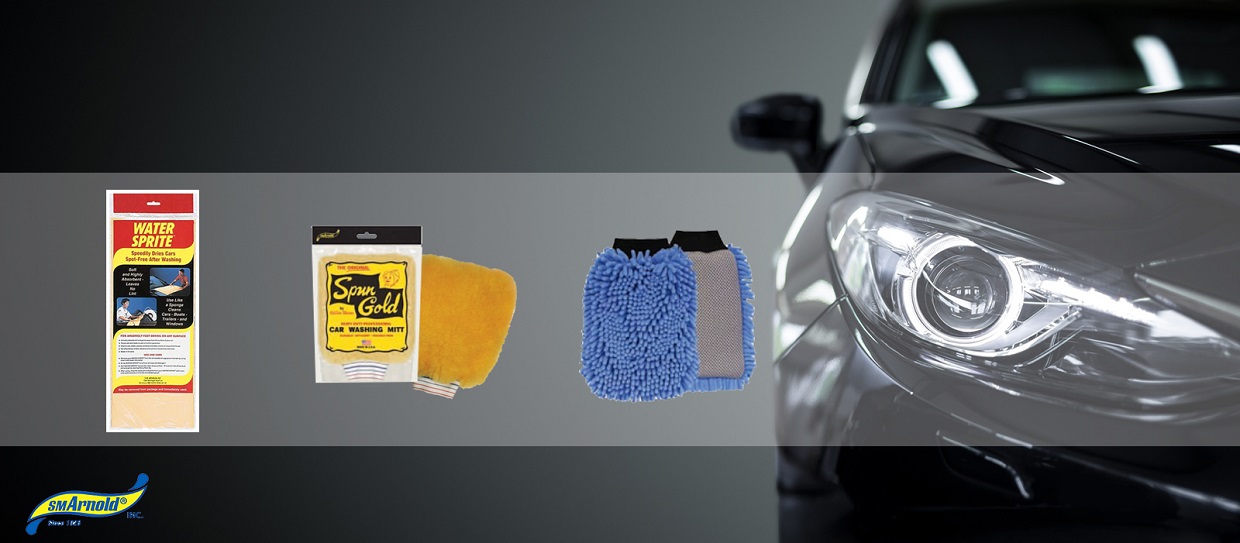 View Products
SM Arnold Spun Gold Wash Mitt at Restomotive
When it comes to car wash mitts, SM Arnold is widely regarded as the leading manufacturer. Sandy Arnold was called "The Little Man with the Big Grip" and began selling his cleaning accessories way back in 1928! SM Arnold remains a family owned and operated enterprise and is now celebrating more than 90 years of excellence in the cleaning business. Although SM Arnold sells many different cleaning accessories for varied purposes, the company is best known among automotive professionals and enthusiasts for its car wash mitts, pads and other applicators. When you buy an SM Arnold car mitt, you do so knowing that it will do the job well and provide you a great deal of value for your dollar.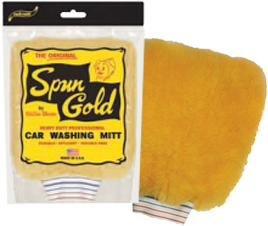 Spun Gold
SM Arnold has a motto: When it comes to cleaning care products… we shine! Perhaps nowhere is this truer than with the Spun Gold product lineup. The Spun Gold brand consists of SM Arnold's finest car wash mitts and pads, and they are all made from Lorene synthetic fibers. The mitts feature a heavy-duty design and are made with long-lasting fibers that will withstand harsh detergents and solvents. They are also scratch-proof and will ensure that waxes and other products are applied evenly and consistently. These mitts are specially designed to give you control and to remain comfortable even during long cleaning sessions.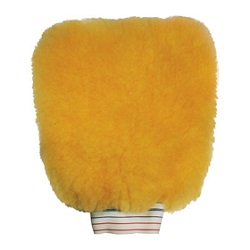 An Option for Every Person and Every Job
When it comes to cleaning and finishing vehicles and other surfaces, there are many types of users and many types of tasks and surfaces. SM Arnold accounts for this with various styles and sizes. All of the Spun Gold wash mitts and pads are double-faced. Most of the mitts include a durable cuff that helps with comfort and control. Mitt sizes range from 6-by-10 to 8-by-12 inches. If you prefer a thumb gusset in your mitt, this option is available in the 8-by-12-inch size. Available pad sizes include 9-by-9 and 11-by-11 inches. If you prefer a mitt with no cuff, this option is available in the 8-by-9-inch size.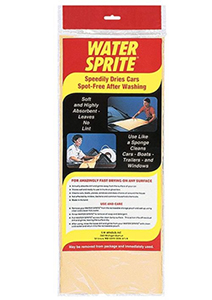 The Spun Gold Difference
Does the quality of Spun Gold really make a difference? The experts think so. The precision with which the mitts and pads are constructed ensure that products are applied evenly and that the fibers don't shed. Though you may pay a bit more for Spun Gold than other brands, these professional mitts are designed to last for months, or even years, depending on usage. They will also protect your hands and allow you to manipulate soapy water, wax and other products easily and more efficiently.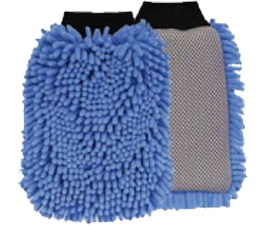 Serving Denver Locally and the United States Online
Restomotive is a leader in auto body and restoration supplies, and is your best source for car wash mitts and pads from SM Arnold and other top brands. Our brick-and-mortar shop opened its doors in Denver in 1973, and we have been proudly serving communities throughout Colorado for more than 45 years. In 1999, we expanded our business by establishing an online presence in order to serve the entire U.S.!
Great Reasons to Choose Restomotive
Restomotive is a proud partner of SM Arnold and we have been for years. We only recommend products we can stand behind, and we believe in building relationships with those companies. That means low everyday prices. We frequently have online specials and sales that let you save even more. Whenever you need help choosing a Spun Gold product to best fit your needs, our expert staff is happy to help. The team at Restomotive takes great pride in delivering the best customer service experience possible. You can expect that attention to detail every time you shop with us, and after your products arrive too!