U-POL Products for Sale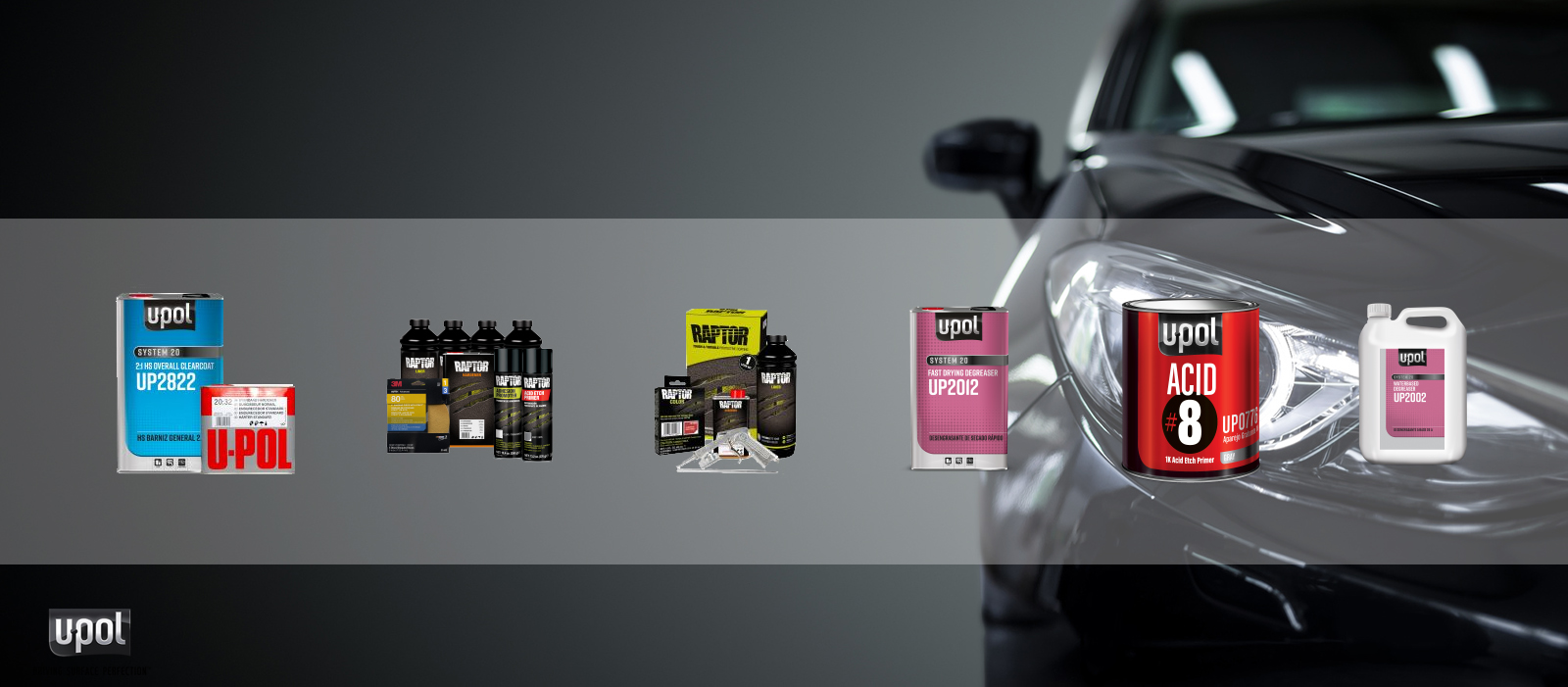 View Products
U-POL Product Offering
U-POL Products for sale are available on our Restomotive website. These products are designed to help you restore automotive paint finishes and have your vehicle looking brand-new again. We offer more than 200 products designed to help you find the right option for your needs. U-POL products are of the highest quality, and are designed to help you get the most professional-looking results from your automotive restoration project.
Online Product Sales to Denver, Colorado, and the United States
Our website serves Denver, Colorado residents, but we can ship anywhere in the United States. If you need a product that's difficult to find locally, there's a good chance it's available on our website. U-POL products are all designed for surface clean-up and preparation prior to automotive painting or restoration. A variety of U-POL products are available for sale on our website.
Better surface protection starts with U-POL. Their products are easy to apply are formulated to be UV resistant, with high-gloss retention. U-POL products are appropriate for spot, panel and other applications. When you visit our website, you can read reviews, get advice and find the right product for your project. We will be happy to help you select the appropriate product that will give you the finish want.
Restomotive serves Denver and the United States with the highest quality automotive restoration supplies, parts and tools, available through our online store. We pride ourselves on supplying everything you'll need for automotive restoration and finishing. Visit us online to view and shop for automotive products and tools. Before you know it, you'll have an amazing looking vehicle that will turn heads.
Why Buy From Restomotive
Restomotive offers premium automotive tools, paint and finishes at warehouse prices. Why spend thousands on a new paint job, when you can do it yourself using our highly tested, premium products. Our products make it easier to keep your car or truck looking like new. We sell the highest quality brand names that you know and trust. U-POL Products for sale are available on our website. Visit our website to get the supplies and tools you need.
You can contact us online for help, and we also offer fast delivery direct to your doorstep. Save time and find the paint and finishing products you need. Some of our most popular categories include spray-on bed liners, paint and prep materials, tools and equipment.
Restomotive's online website serves Denver and the United States. We pride ourselves on having everything you need for your vehicle restoration or maintenance project. If you need any help with your order, you can always contact us for additional information and support. We are here to ensure you get the best products and service at incredible prices.

Contact Us